Media Centre
| Winners – Claims Service Solution of the Year
Winners – Claims Service Solution of the Year
Date: 20/10/2020 | Tags: Featured, Awards, Claims Management, Claims, Innovation, Digital Strategy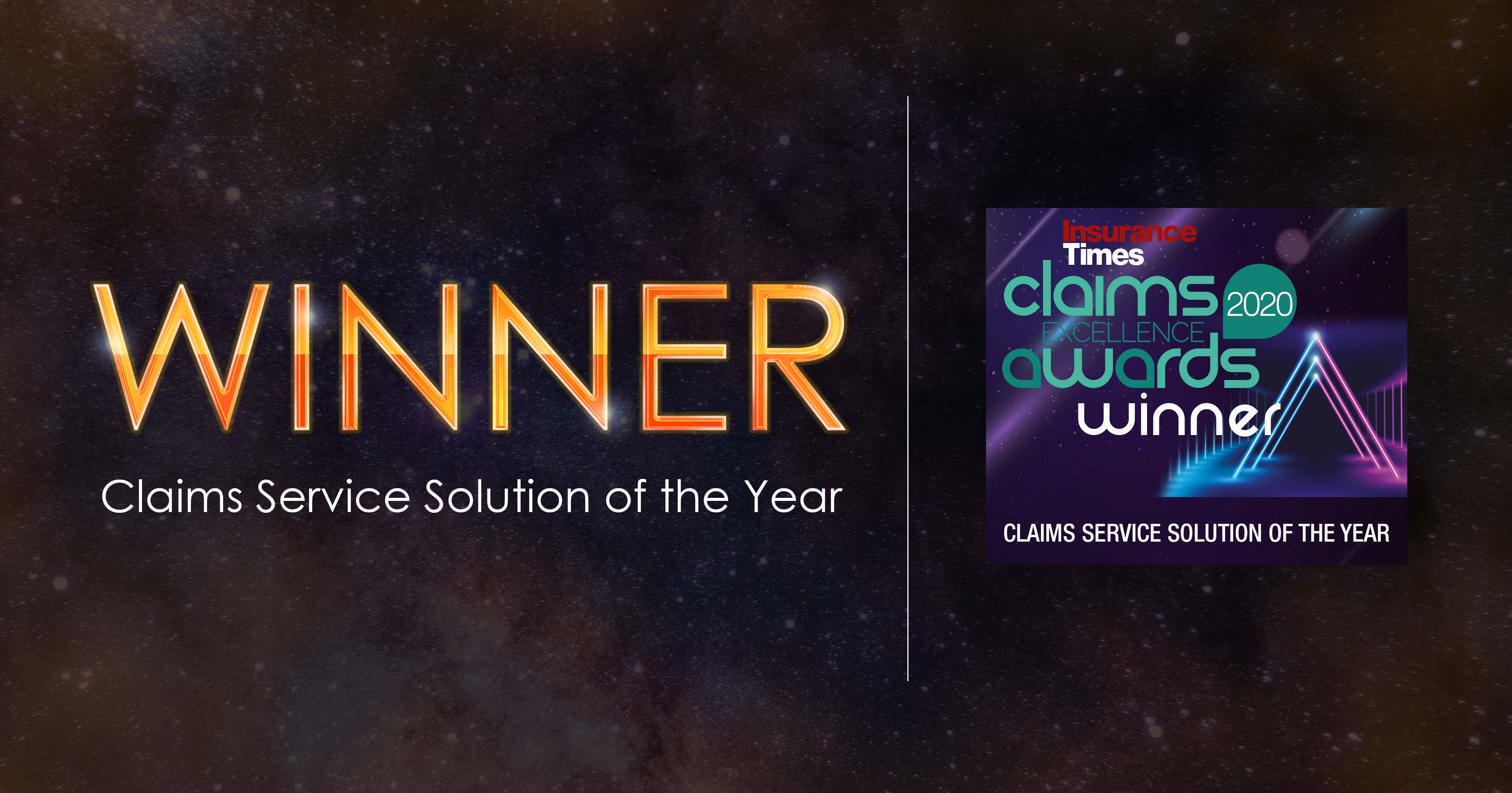 We are excited to announce that Rightpath brand and digital claims agency, Digi2L have been named winners in the Claims Service Solution of the Year category in this year's Insurance Times Claims Excellence Awards.
Digi2L overcame strong competition to impress the judges with the 'speed and magnitude' of their achievement. This was centered upon the design and deployment of a custom claims portal, with automated claims assessment and validation, for an urgent claims exercise on an unprecedented scale, in just seven days.
At its peak, the custom portal was capturing 200 claims per minute, and over 50% of the total claims received were validated and fast-tracked to the payment stage, shortening the claims life-cycle for eligible claimants.
Digi2L plan on applying the excitement and energy of this award back into the services and solutions they create for Rightpath and the insurers it serves.
Fundamentally Different Claims Management
Digi2L and Rightpath have also recently completed the rollout of their new digital, self-service claims portal, which supports Travel, Accident and Health (Travel, Personal Accident, Income Protection, Hospital Cash Plan), Financial Failure and Collision Damage Waiver claims.
This flexible and dynamic new portal-based approach has been designed to provide simplicity and transparency for the claimant, and greater cost efficiency for the insurer. The self-service portal features Rightpath's 'Structured Document Upload', which dynamically guides each claimant into uploading the correct documentation and evidence to support their individual claim, first time.
The full solution can also be white-labelled and presented in accordance with the brand; visual identity and comms approach of individual insurers and the products they support.
What's Next?
In line with their 'Digital Road Map', Digi2L (and Rightpath) have a number of new innovations and service enhancement under development. Each new advancement is designed to ensure the solutions Digi2L and Rightpath provide will continue to achieve as an example of best-in-class digital claims and insurance solutions.
James Fanthorpe, Senior Consultant at Digi2L, said: "It was very exciting to have received recognition as finalists in this year's prestigious Claims Excellence Awards, and for Digi2L to have been named as the winner of the Claims Services Solution of the Year category in its first year of operation just blows us away. We're now even more excited for the future and the innovations we have planned, all I can say is, watch this space for more from Digi2L and Rightpath soon."
For more information on Rightpath's new, digital self-service claims portal, contact Digi2L (at Rightpath Solutions) today on: 01268 214096, or email: marketing@rpisolutions.com.
Contact Us
Contact us today to discover more about Rightpath Insurance Soltuions and how we can benefit your business.
Address
New Century House, 17-21 New Century Road, Laindon, Essex SS15 6AG
Phone Number
+ 44 (0) 020 8667 8989